MEET DANA | BAY CITY PHOTOGRAPHER | OUR MOMMY + ME SHOOT
I have made it a goal to meet my insta friends this year and share our life stories about motherhood and art. It gives me an opportunity to share these mini road trips with my son, we end up inspiring each other, and growing from a social media friendship to a real friendship in person. My favorite type of people are the expressive kind that redefine motherhood and old standards with their art. Who aren't afraid to be original. In a world where everyone can teach themselves a skill with YouTube tutorials or wants to copy someone else's ideas; it feels good to meet genuine creatives. Dana isn't a mother of her own yet, but she has four nephews and she was so great around Paxton. Hearing about her goals for her future with her fiance as a second shooter was super cool. She has one of the most darling studios I've ever laid eyes on and that was one of the main reasons we booked her for my mommy & me shoot. Wedding talk and what our plans are was also fun to discuss since we're both engaged. Paxton and I have always had our photos done outdoors so it was nice to find a lifestyle studio that matched my inner hippie old soul. I was lucky to snap a few headshots of Dana while we were there, so that everyone can see the face behind the camera. I am also sharing all of the photos from that day that made me cry happy tears this morning! If you're in the Bay City, Michigan area, Dana's your girl. Here is how you can get in touch with her:
So what do you do in Bay City and where can you go or where can you stay? We booked an AIRBNB with an art gallery owner. It's a retro apartment with its own private entrance on the back of his house. In Bay City, the area we stayed in is lined with colorful historic homes. We spent a few minutes driving and looking at them.
After our photoshoot we spent the rest of our day finding snacks to bring back at the city market, we found coffee, and we ordered our favorite Mexican food from a local restaurant.
After dinner, I checked the forecast and realized that it was going to snow early that next morning. So after dinner, I took Paxton to the Riverwalk Pier so he could ride his bike out onto the Saginaw River. He absolutely loved it! TRAVEL TIP: If your child enjoys their bike or scooter and it's small enough to fit in your car, take it with you. It doesn't cost anything to find a park or some place magical like this one.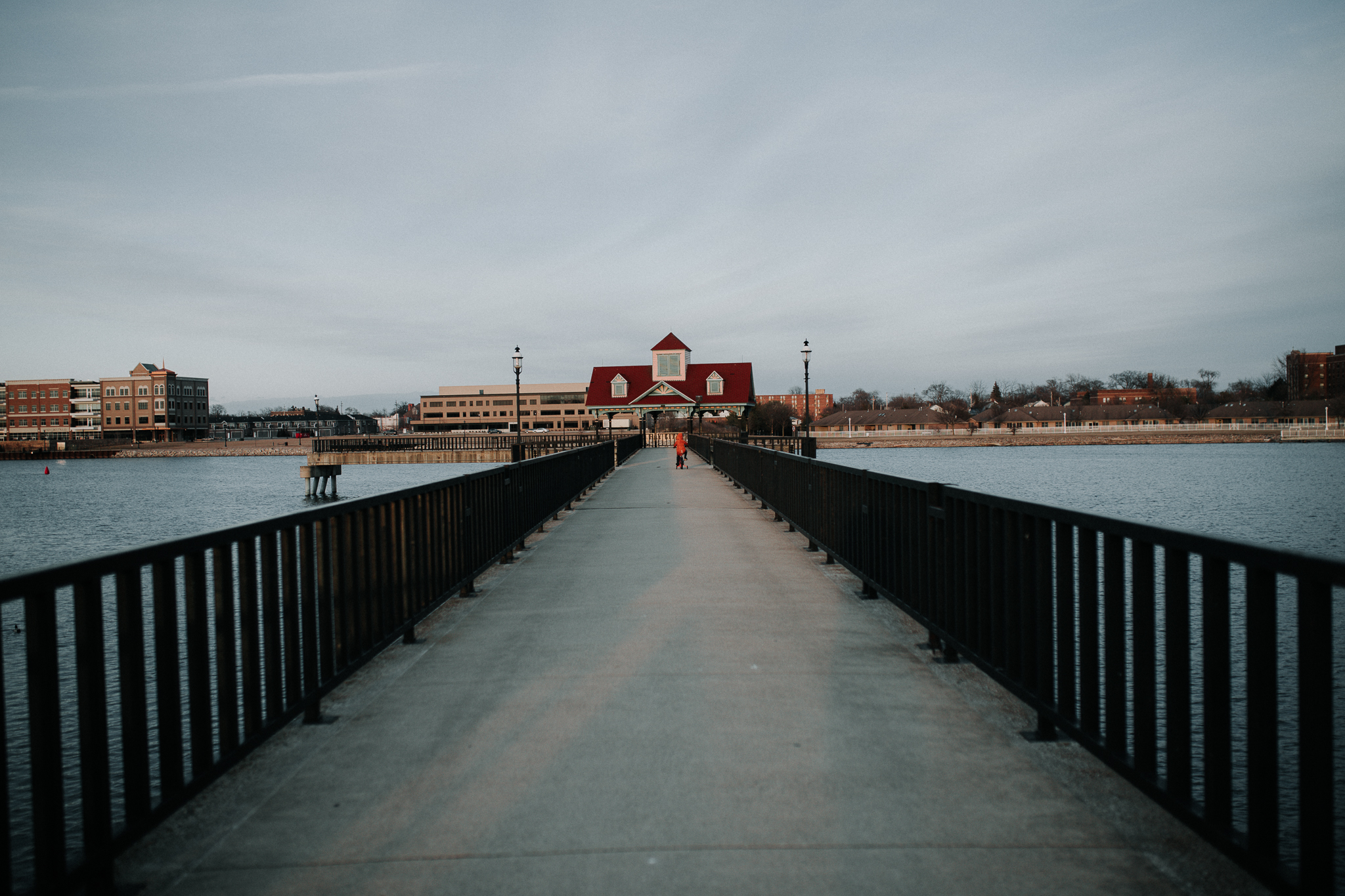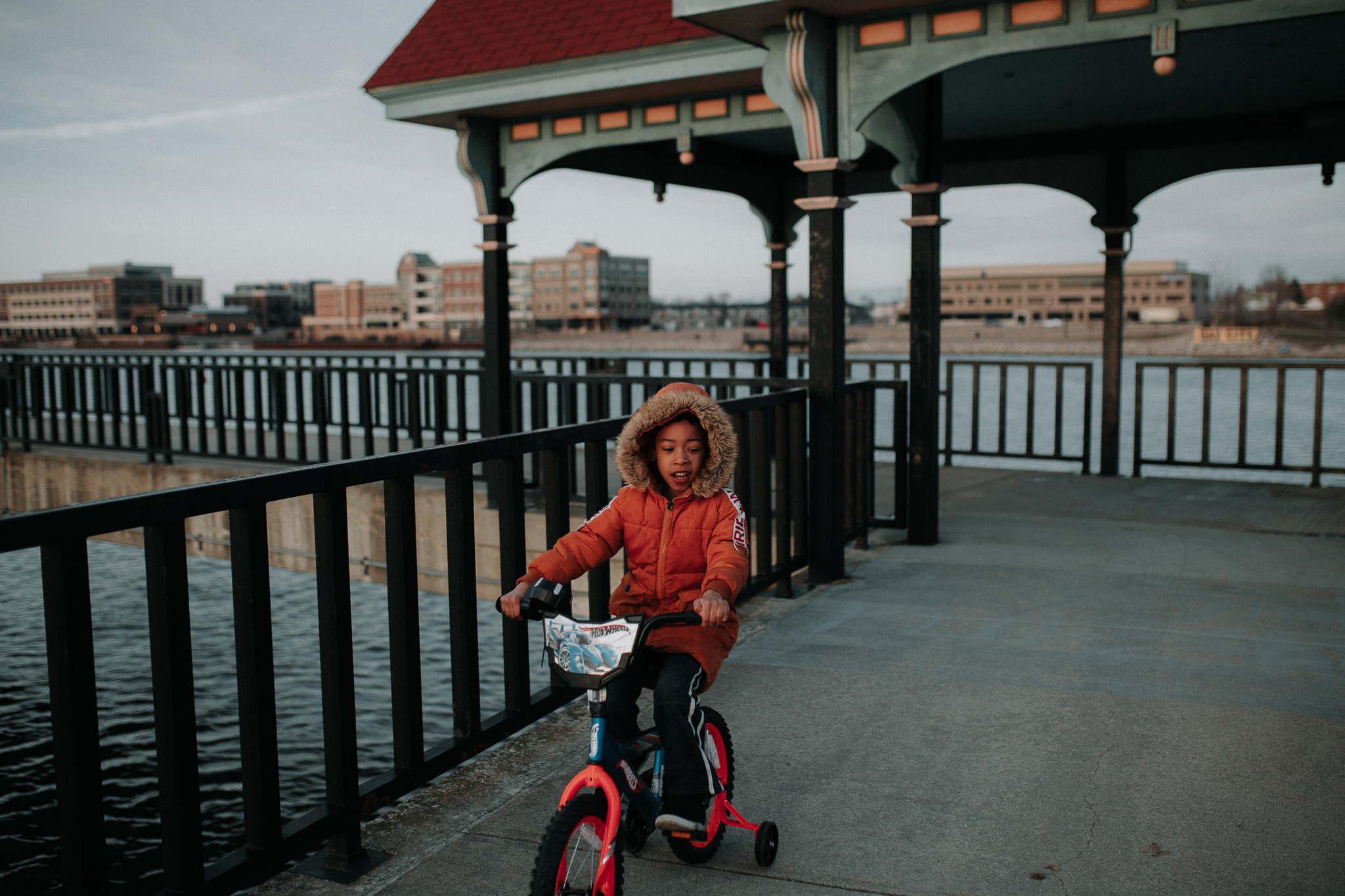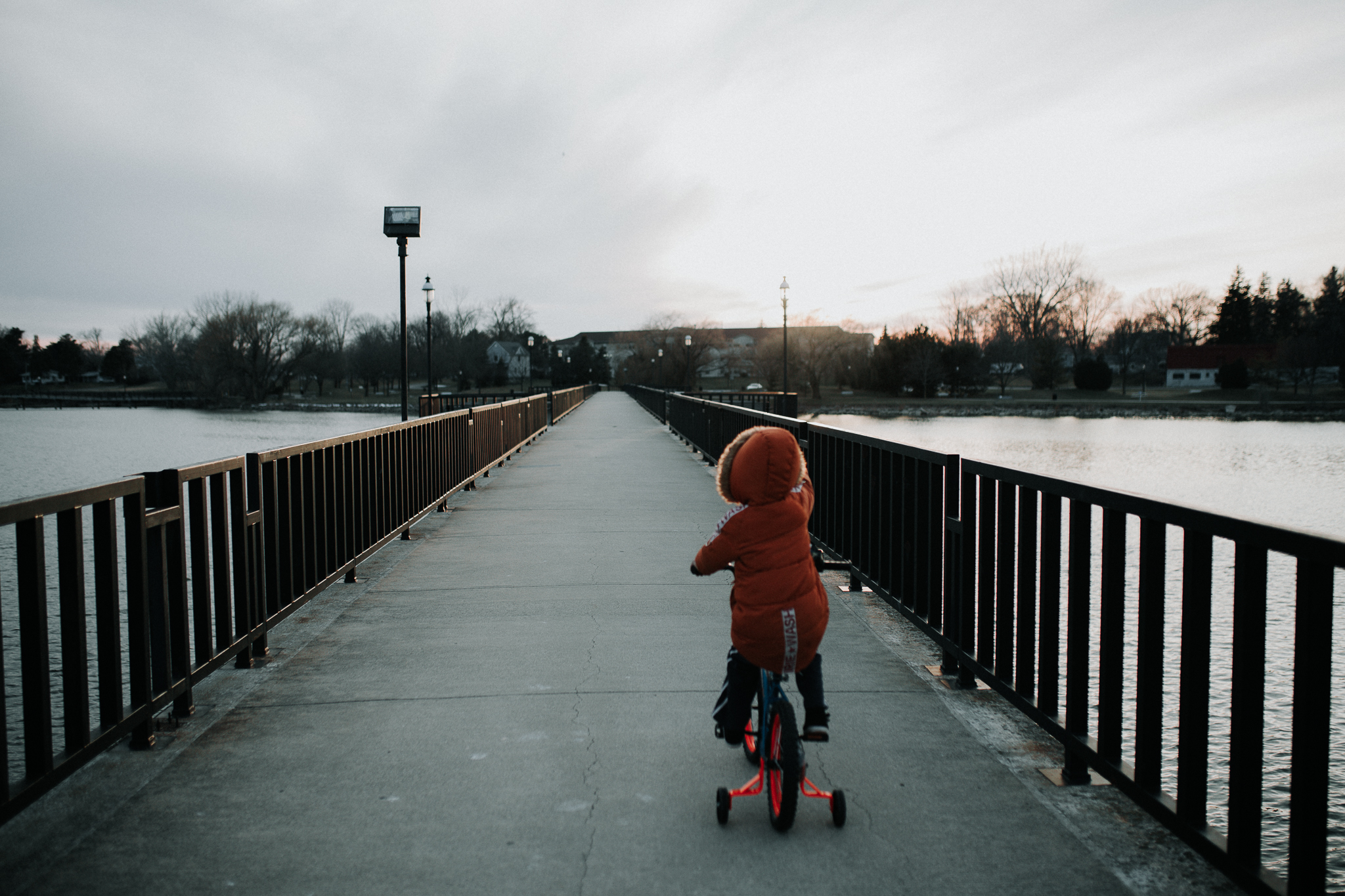 i love every single face he makes and his laugh when it's uncontrollable.